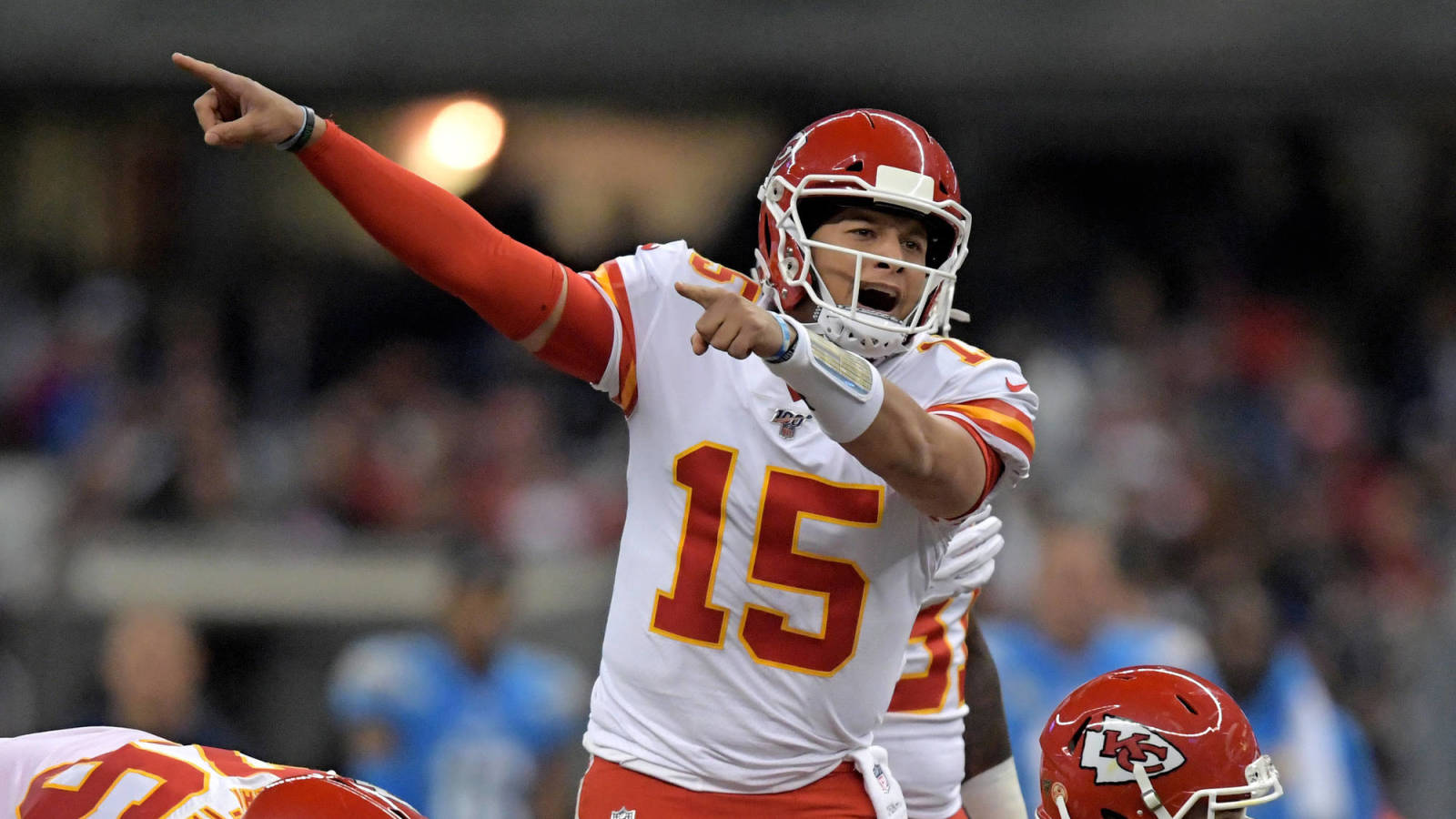 Last week's forecast was a dismal 6-10. Nothing lasts forever, even cold November rain. Here's to kicking off December with a 113-80 mark for the season.
All odds are from OddsShark as of 7:40 a.m. on Dec. 5
Thursday Night
– Dallas Cowboys at Chicago Bears (+3): What a difference a division makes! Dallas and Chicago bring matching 6-6 records into their primetime matchup. The Cowboys lead the NFC East and could remain atop the NFL's overhyped trainwreck of a division even if they lose. The Bears are in third place in the NFC North, three games back of Minnesota and even farther in the rearview mirror from Green Bay. They could win out and still miss the playoffs by multiple games. News flash: the Bears aren't winning out.
Cowboys 27, Bears 17
Sunday Best
– San Francisco 49ers at New Orleans Saints (-2.5): The 49ers head east coming off a tough loss to the north in Baltimore. Moving inside from the rain and one time zone closer to home should help them rebound. That's the good part for San Francisco. The bad part is they have to deal with Michael Thomas and the Saints passing attack. With Richard Sherman limited at best, it pushes the other 49ers CBs up the importance chart. I like Drew Brees to find the proper matchup and exploit it just enough. And if it comes to a kicking battle — and this game very well might — the Saints get the edge.
Saints 30, 49ers 24
– Baltimore Ravens at Buffalo Bills (+6): The NFL's two best running QBs meet in a game rife where the winner should cement a playoff berth. Lamar Jackson and Josh Allen go about their running differently, but both are bloody effective at designed runs, tuck-and-runs and option plays.
The difference in this game will be the passing, and that's an area where Jackson remains far ahead of Allen in the battle of the exciting 2nd-year QBs. Jackson reliably hits the downfield strikes, whereas Allen is in the bottom-three in QB Rating on passes of 15 yards or longer. Baltimore's pass defense won't help Allen either. Look for this to be one of the shortest game times of the season, barring any six-minute challenges on a completed pass that should obviously get overturned but doesn't…
Ravens 20, Bills 16
– Kansas City Chiefs at New England Patriots (-3): Write off the Patriots and Tom Brady at your peril. However…the Chiefs are a very bad team to need to try and outscore if you're an offense that is struggling with coordinator and chemistry issues. The Patriots defense is great, but they're not perfect. I see Patrick Mahomes and the Chiefs getting up by 10 points early in the 4th and holding on for dear life late in a road win.
Chiefs 30, Patriots 28
– Seattle Seahawks at Los Angeles Rams (+1): Some sportsbooks have the Seahawks favored, while others have the Rams a 1-point favorite. That doesn't happen very often. If the professionals don't have any clue, why should you or I? I trust Russell Wilson, Bobby Wagner and co. more than I trust the plucky but undermanned Rams.
Seahawks 24, Rams 21
Sunday Rest
– Washington at Green Bay Packers (-13): Washington has won two in a row. Good for them. It won't extend to three.
Packers 32, Washington 10
– Detroit Lions at Minnesota Vikings (-13): My Lions have lost eight of nine since starting 2-0-1. The only loss of more than one score in that timeframe was at home to these Vikings, and that was with Matthew Stafford, Kerryon Johnson, Quandre Diggs and a relatively healthy roster. Good week for Kirk Cousins fantasy owners to kick off the playoffs…
Vikings 30, Lions 16
– Denver Broncos at Houston Texans (-9.5): Possible letdown game for the Texans after they waxed the Patriots on Sunday night, and it's precisely the sort of trap game that has plagued Bill O'Brien's tenure. Drew Lock and Courtland Sutton showed some chemistry for Denver last week and that worries me against the Houston secondary that disappears at times. I'm trying to talk my way into the Texans losing here, if you can't tell. I don't think they will but I'm not at all confident in their chances here relative to the line.
Texans 36, Broncos 33
– Carolina Panthers at Atlanta Falcons (-3): How will the Panthers respond after the midweek firing of coach Ron Rivera? Will Falcons fans applaud the visitors for making the tough decision many of them would like done with their own team and beleaguered Dan Quinn?
Falcons 29, Panthers 27
– Cincinnati Bengals at Cleveland Browns (-8.5): The Battle of I-71 pits the Ohio rivals in their first meeting of 2019. Before you write off the Bengals chances, know that the Browns had 17 players on the Wed. injury report. Among those were 4 of the 5 starting offensive linemen, QB Baker Mayfield (still not throwing) and starting wideouts Jarvis Landry and Odell Beckham Jr. The line has flown back down to 8.5 since opening at 10 or even higher at some books. I believe in the trend.
Browns 26, Bengals 21
– Miami Dolphins at New York Jets (-5.5): The Adam Gase grudge game, but this is one of the rare ones where the players on the current team share empathy with the coach's old team. It just might be enough to carry the Dolphins to the rare December division road win.
Dolphins 22, Jets 19
– Los Angeles Chargers at Jacksonville Jaguars (+3): How will the Chargers blow this game? That's the obvious question, but Chargering digs deeper than that. This is precisely the kind of game the Chargers win, to make the previous and inevitable future heartbreaking losses even more frustrating. That's the true agony of being a Chargers fan…
Chargers 33, Jaguars 21
– Indianapolis Colts at Tampa Bay Buccaneers (-3): The Bucs being favored over the Colts in this game would have seemed absurd as recently as two weeks ago, but that's how fast things can change in the NFL. Jacoby Brissett's inability to challenge defenses down the field, impacted in no small part by injuries to TY Hilton and Eric Ebron, has made the Colts offense too easy to defend. Enough even that the Bucs' hit-and-(mostly)-miss defense can handle the visitors from Indy.
Buccaneers 28, Colts 20
– Tennessee Titans at Oakland Raiders (+3) : The Raiders stand little chance of slowing down the Ryan Tannehill express. If you're somehow still alive in survivor fantasy football, this might be a good time to risk the Titans. The winner here stays in the Wild Card race, the loser suffers a serious blow.
Titans 33, Raiders 25
– Pittsburgh Steelers at Arizona Cardinals (+2.5): Just a hunch that the Duck Hodges magic gets shot down in the desert. I don't know why it would, the Cardinals defense is wretched. But strange things happen and I smell a freakshow here.
Cardinals 27, Steelers 19
Monday Night
– New York Giants at Philadelphia Eagles (-9.5): Eli Manning returns to the Giants starting lineup, which provides perhaps the only sane reason why anyone would watch this otherwise yawner of a matchup between two of the NFL's biggest disappointments in 2019. The Eagles defense has played better of late and that gives them the edge over a Giants team that hasn't yet met a coverage it can't screw up.
Eagles 34, Giants 24
College Games
Utah 27, Oregon 15
Ohio State 41, Wisconsin 20
Oklahoma 38, Baylor 14
LSU 36, Georgia 28
Memphis 33, Cincinnati 30
Clemson 59, Virginia 12
Navy 37, Army 18
Published at Thu, 05 Dec 2019 20:18:56 +0000
Source: https://www.yardbarker.com/nfl/articles/predicting_the_outcome_of_each_nfl_week_14_game/s1_8276_30725954