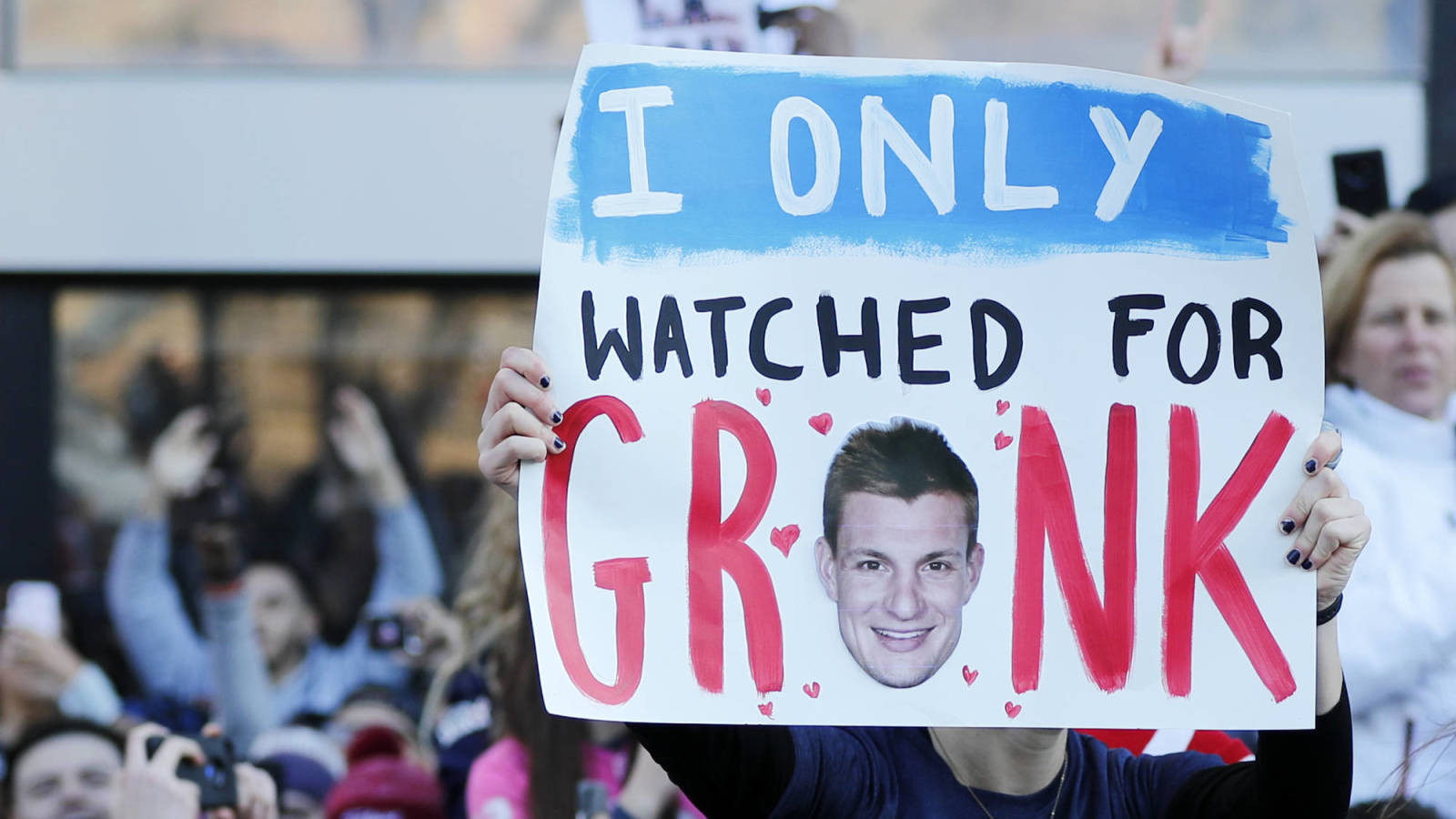 Many teams' depth charts are fairly set going into OTAs. But several franchises left the draft with some noticeable roster holes.
May 7 represents a key date on the NFL calendar. Free agents signed after 4 p.m. ET Tuesday will not factor into the 2020 compensatory pick formula, which should lead to several big-name players finding homes after two-month stays on the open market.
As another wave of free agency approaches, here are the position groups in need of the most help:

Houston Texans: offensive line

Deshaun Watson became the first quarterback in 12 years to be sacked more than 60 times in a season, being dropped 62 times in 2018. That was the most since Jon Kitna's 63 in 2006. The Texans' response in free agency: Matt Kalil, a former No. 4 overall pick who has not justified the draft slot. The Panthers will pay the left tackle $14 million over the next two years not to play for them.
Already employing a small-school tackle project in Bucknell alum Julie'n Davenport, the Texans dipped into those waters again — only with higher draft choices. Following their 2017 fourth-round investment in Davenport, the Texans added Alabama State tackle Tytus Howard and Western Illinois' Max Scharping with the Nos. 22 and 55 overall picks, respectively. A former walk-on quarterback at the Division I-FCS school, Howard became an unlikely prospect. But the transition from the Southwestern Athletic Conference to the NFL figures to be difficult in an era when practice-time constraints continue to arrest the development of offensive line prospects.
Pro Football Focus' worst-graded full-time tackle last season, Martinas Rankin may have the inside track on a first-string guard spot . It will be Rankin or Senio Kelemete (PFF's No. 56 guard in 2018) set to start opposite Zach Fulton (No. 60 in 2018). Houston's 2019 O-line plan does not look promising for Watson, who suffered an ACL tear not that long ago.
Jacksonville Jaguars: pass catcher

The Jaguars may be banking on the Blake Bortles-to-Nick Foles upgrade elevating their receiving corps, but Foles' fourth-best target on the 2018 Eagles may have been better than his best Jaguar weapon. Jacksonville guaranteed Foles $50 million but does not present a situation that will allow the Super Bowl LII MVP to justify that price.
The wideouts bring some promise. Marqise Lee (851 yards in 2016) stands to return from a season-nullifying injury. Former Heisman Trophy finalist Dede Westbrook had moments in a 717-yard 2018 season. Keelan Cole led the 2017 AFC championship game-qualifying Jaguars in receiving (748 yards) but was inconsistent last season. Chris Conley, the Jags' only free agent addition here, caught five of Patrick Mahomes' touchdown passes. Conley has six TDs in a four-year career spent as a Chiefs auxiliary option.
If everything goes right, the Jags have a nice collection of No. 2 and No. 3 wideouts. The group lacks a front man.
The Giants passing on Josh Allen caused the Jags to call an audible — away from tight end T.J. Hockenson — at No. 7 overall. Instead, their tight end group features Geoff Swaim — the Cowboys' top option during Jason Witten's "Monday Night Football" season — and third-round pick Josh Oliver. The latter's 56 catches (a tight end-best 16 of them contested) and 709 yards at San Jose State show promise, but rookie tight ends' learning curves tend to be steep.
Kansas City Chiefs: cornerback

Dee Ford's ill-timed neutral-zone infraction received the bulk of the blame for the Chiefs falling short of Super Bowl LIII, but their secondary's inability to stop Patriots pass catchers played a significant role. The Chiefs remain vulnerable on the back end.
Their interception leader last season, Steven Nelson, departed in free agency. On the heels of a value-sapping 2018, Bashaud Breeland is in line to replace him. Unless Tremon Smith (sixth round, 2018), Charvarius Ward (undrafted, 2018) or Alliance of American Football refugee Keith Reaser show extensive development, the three-time reigning AFC West champions need to consider outside help.
Patrick Mahomes will no longer be on his rookie contract in 2020. The roster math becomes more complicated after this season, especially with Frank Clark, Tyrann Mathieu and, soon, Chris Jones attached to top-market deals. Kansas City needs to do everything possible to stack the roster this year, and the Chiefs are certainly not stacked at corner.
Miami Dolphins: edge rusher

A year ago, the Dolphins' defensive end corps doubled as one of the NFL's deepest positions. Cameron Wake, Robert Quinn, William Hayes and Andre Branch brought a combined 214.5 sacks into the 2018 season. The Dolphins dismantled that aging group; none is a part of their rebuilding operation a year later. A skeleton crew resides in their place.
The tentative Dolphins two-deep depth chart features former first-round pick Charles Harris, along with Tank Carradine, Jonathan Woodard and Jeremiah Valoaga. In nine combined seasons, this quartet has 10.5 sacks. Harris is responsible for just three. Miami used none of its six draft picks on edge defenders.
Based on their veteran purge this offseason, the Dolphins are more interested in 2020 cap space and draft capital than 2019 success. They will struggle to pressure quarterbacks this season with what might be the NFL's thinnest position group.
New England Patriots: tight end

The Patriots won Super Bowl LI without Rob Gronkowski's services; that team employed Martellus Bennett. No such Gronk insurance exists this year. Bill Belichick's team annually figures out how to replace departed talent. But Gronkowski may be an exception. Gronk helped make Tom Brady's iconic late-career run possible. This decade, Brady's completion percentage sits seven points lower without his top weapon; Brady also averaged nearly 30 fewer passing yards without the future Hall of Famer since 2010.
In Gronkowski's place, the Patriots signed Austin Seferian-Jenkins and Matt LaCosse. Seferian-Jenkins did not play well (90 yards in five 2018 games) before going down with an injury last season; he has yet to record 375 yards in a season. (Though, to be fair, Brady is a considerable upgrade from past Seferian-Jenkins quarterbacks.) LaCosse was the Broncos' third-string tight end last season.
After not drafting a tight end, this seems like an area the Patriots will address on the trade market – Kyle Rudolph perhaps? But with OTAs approaching, the defending Super Bowl champions are cutting it a bit close.
New York Giants: edge rusher

In 2018, the Giants ended a seven-year partnership with Jason Pierre-Paul. The Olivier Vernon-fronted pass rush managed 30 sacks — tied for second-fewest in the league. Vernon is now in Cleveland, and GM Dave Gettleman opted to address his team's top long-term need over this glaring short-term deficiency by taking Daniel Jones over Josh Allen. The Giants' No. 17 overall pick, nose tackle Dexter Lawrence, joined a defensive line that was already a weak defense's strongest part.
New York's top outside investment at outside linebacker was third-round pick Oshane Ximines. While he fared well at Old Dominion (school-record 33 sacks, 12 last season), he was the No. 95 overall pick and played at a Division I-FCS program. The Giants also signed Markus Golden (2.5 sacks in 15 games since his career-altering ACL tear in 2017), another of defensive coordinator James Bettcher's ex-Cardinal pupils, and have 2018 third-rounder Lorenzo Carter (four sacks as a rookie).
The Giants struggled to pressure quarterbacks with Vernon, but entering the draft with numerous needs, they filled others instead. This remains a trouble spot.
New York Jets: offensive line

Entering this season on the hot seat, Jets GM Mike Maccagnan transformed the off-ball linebacker market by giving C.J. Mosley $17M per year and was ready to give a non-edge rusher nearly $15M annually to be an edge rusher. Yet the Jets currently have four of the five offensive linemen who comprised Football Outsiders' worst 2018 blocking quintet, in terms of adjusted line yards, penciled in to start.
The Jets did well to pay next to nothing to acquire Pro Bowler Kelechi Osemele from the Raiders but still have the same tackles (Kelvin Beachum and Brandon Shell) and right guard (Brian Winters). This trio may have peaked years ago. At center, a team that possessed more than $100M in cap space decided against pursuing Matt Paradis or Mitch Morse, instead re-signing Jonotthan Harrison — a cog on some Colts lines that struggled to protect Andrew Luck. As a Jet, Harrison was Pro Football Focus' No. 30-rated center (out of 37 full-time players) in 2018.
Third-round tackle Chuma Edoga represented the team's only rookie investment. Osemele improves this unit, but it needs more help.
Oakland Raiders: edge rusher

Last season, the Raiders finished with 13 sacks. That's 17 fewer than any other team and fewer than any team has totaled since the 2008 Chiefs. The Raiders did this despite employing Bruce Irvin for half the season. Essentially, No. 4 overall pick Clelin Ferrell will replace Irvin as the lead dog at defensive end. This does not solve the problem the Raiders created when they traded Khalil Mack.
New GM Mike Mayock said fourth- and seventh-round draft picks Maxx Crosby and Quinton Bell, respectively, dissuaded undrafted free agent defensive ends from signing with Oakland . But Crosby and Bell are still Day 3 picks from Eastern Michigan and Prairie View A&M, respectively. They join Ferrell and journeyman Benson Mayowa as Raiders edge newcomers. This will put a lot on the shoulders of Ferrell, who most considered a reach at four, and 2018 third-rounder Arden Key (one rookie-year sack).
Mayock and Jon Gruden steered clear of big-ticket defensive ends in free agency. They may have to look at a less attractive veteran market soon. Nick Perry, Ziggy Ansah, Shane Ray and one of Paul Guenther's former Bengals charges, Michael Johnson, are among the best talents available.
Seattle Seahawks: edge rusher

This was a need before the Seahawks traded Frank Clark. Now without their top sacker, the Seahawks have a gaping hole on the edge. Seattle used the pick acquired from Kansas City on TCU defensive end L.J. Collier, whose resume (single-season high as a Horned Frog: six sacks) and questionable athleticism (at least, for a starter) prompted some to label him unworthy of a first-round pick. Regardless of Collier's profile, it is doubtful he will be able to reasonably replicate Clark's production this season.
Seattle signed depth-type ends Cassius Marsh and Nate Orchard in free agency and will almost certainly deploy 2018 third-rounder Rasheem Green (one sack last season) more often. There is a reason Perry, Ansah and Ray have visited Seattle post-draft. The Seahawks need considerable edge assistance and will likely add it after May 7.
Washington Redskins: wide receiver

A former first-round pick and a player earning $8M per year comprise part of this corps, but once Dwayne Haskins becomes the starter at some point this season, the Redskins should not feel comfortable about their quarterback prospect's weaponry. Josh Doctson has not justified his draft slot, and Paul Richardson's resume shows an outlier contract year. Doctson led Redskins receivers with 532 yards last year. Washington lost four-year slot cog Jamison Crowder in free agency.
Washington drafted workout star Terry McLaurin (Ohio State) in the third round and Kelvin Harmon (N.C. State) in the sixth, and 2018 Mr. Irrelevant Trey Quinn is poised to take over for Crowder. This trio may become reliable targets for Haskins in time; it just does not look like they will be reliable in a key year for Washington's offense.
Like the Jaguars, this group is missing a chess piece that would help a new quarterback.
Published at Tue, 07 May 2019 18:53:00 +0000
Source: https://www.yardbarker.com/nfl/articles/nfl_teams_with_glaring_holes_still_to_fill/s1_13132_29042684