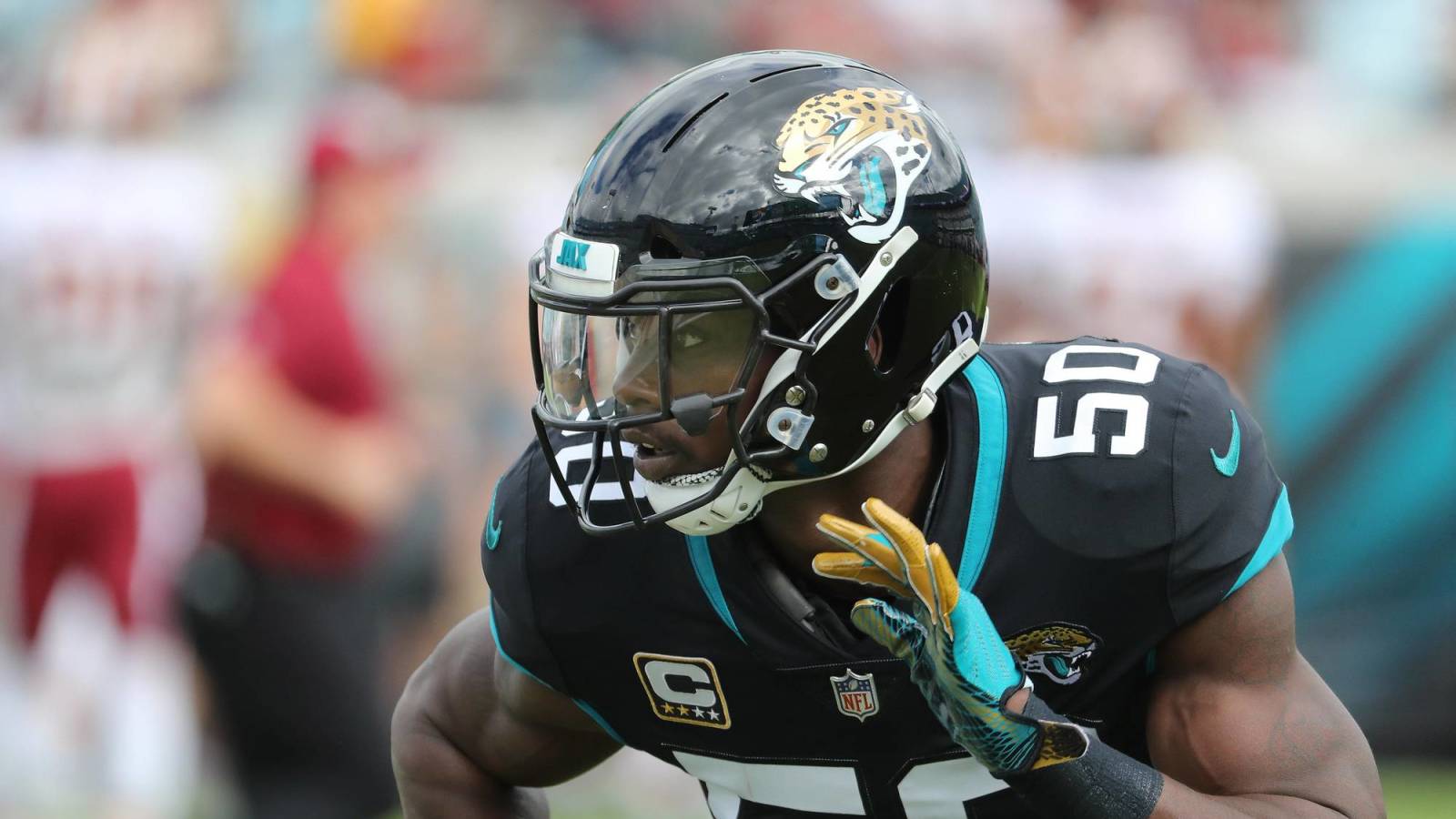 The Jaguars escalated the tension between linebacker Telvin Smith and themselves recently. Even though Smith announced his intention to sit out the 2019 season last month, he still hasn't ironed things out with the Jaguars and remains on the active roster for now. He obviously didn't show up for Jacksonville's minicamp this past week, and the Jaguars decided to fine him. Per Demetrius Harvey of LockedOnJaguars.com, Smith posted a photo to Instagram detailing the fines.
In total, the Jaguars fined him $88,650. He posted the fine letter with a caption of "Oh y'all thght [sic] it was a game!!! You say you wanna sit & get ya life right. . . they say nah […] you pay me!!!" also adding "It's still love!!" The last we heard, Jacksonville still hadn't had any direct communication with Smith since his shocking decision to step away. Smith is still only 28, and no one seems to know his motives yet for wanting the year off.
Here's more from around the football universe on a quiet Saturday night:
The XFL is starting to ramp up operations ahead of its 2020 debut. It has been holding tryouts in different parts of the country recently, and many former NFLers have popped up, such as Landry Jones. According to a tweet from the league's Washington D.C. franchise, former Jets receiver Jalin Marshall will be in attendance at the next one. Marshall signed with New York as an UDFA back in 2016, and immediately carved out a role for himself. He was a contributor on offense, and also was Gang Green's punt and kick returner for a while. He was suspended for four games in 2017, and the Jets waived him when he came back from his suspension. He played for the Orlando Apollos of the ill-fated AAF, and spent two days on the Raiders' roster back in May.
The Vikings have been big spenders, aggressively pursuing free agents such as Kirk Cousins in recent years while also locking up their own guys. It has created some cap issues, and Minnesota has been up against the cap all year long. According to a recent analysis from Ben Goessling of the Star Tribune, that's going to continue in 2020. Per Goessling, the Vikings currently have $211.6 million in cap charges for 2020 on the books. The salary cap this past season was only $188.2 million, which means the Vikings will have to make some significant cuts next offseason. Goessling lists offensive tackle Riley Reiff, defensive end Everson Griffen, defensive tackle Linval Joseph and cornerback Xavier Rhodes as players who could be on the chopping block next year. All four will be at least 30 next season, and all of them have cap numbers of at least $12.9 million, Goessling points out. Minnesota GM Rick Spielman is going to have to get creative.
Published at Sun, 16 Jun 2019 01:55:51 +0000
Source: https://www.yardbarker.com/nfl/articles/jaguars_fine_telvin_smith_for_skipping_mandatory_minicamp/s1_14819_29324660