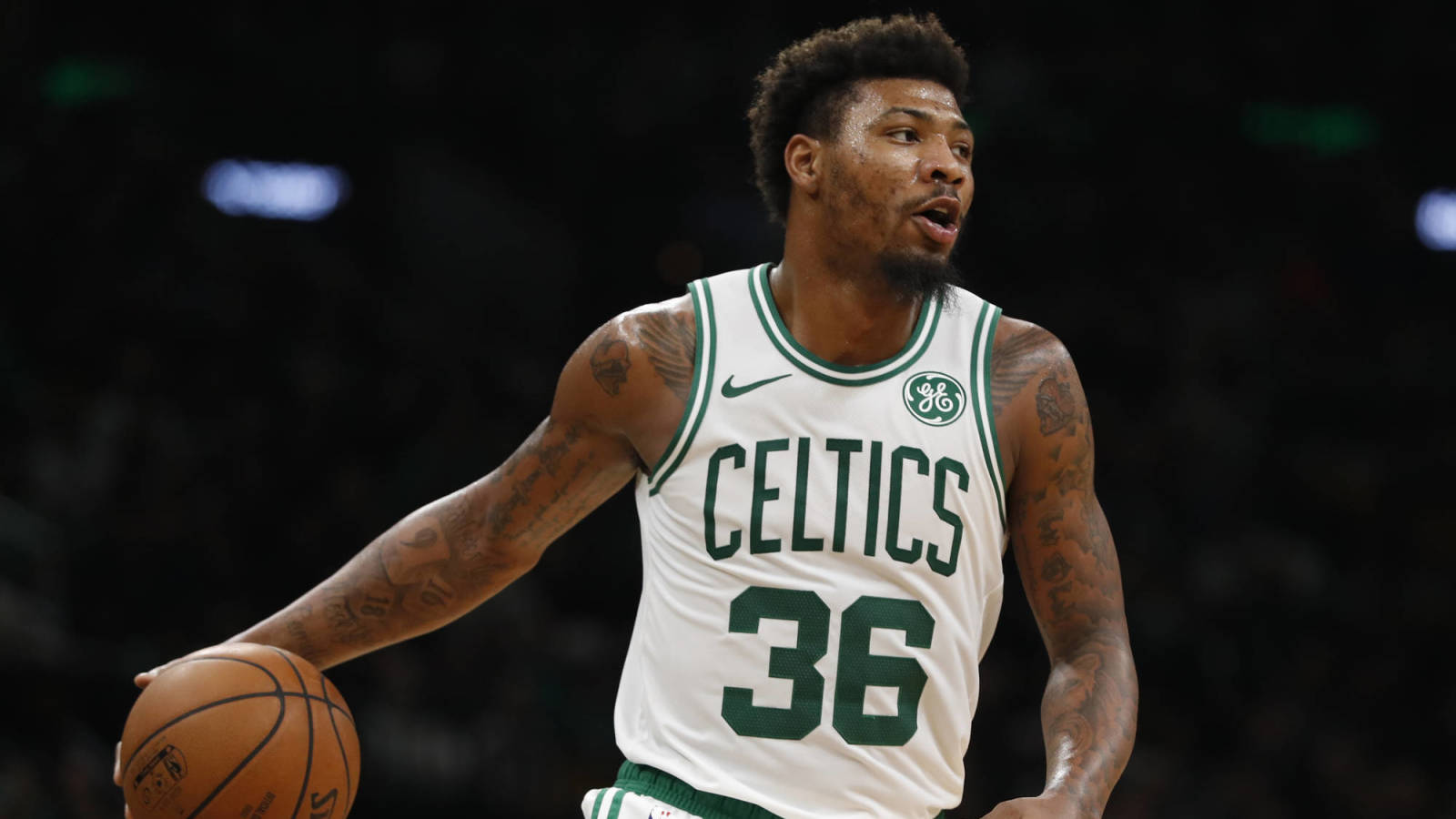 The last thing the Boston Celtics needed ahead of the playoffs was an injury to one of their key players. Unfortunately, that's what happened on Sunday night.
Marcus Smart left Sunday's game against the Orlando Magic with an injury to his left side. The Celtics quickly said he would be out for the game with a left hip contusion.
ESPN's Adrian Wojnarowski later said that Smart has a strained oblique and Boston will see how it responds in the next 24 to 48 hours.
Smart is averaging 8.9 points, 4.0 assists and 1.8 steals per game this season. He is especially valuable as a defensive stopper.
Published at Mon, 08 Apr 2019 01:35:58 +0000
Source: https://www.yardbarker.com/nba/articles/celtics_marcus_smart_has_strained_oblique/s1_127_28822439